PASSPORT TO THE KINGDOM BY LOGAN BRIMHALL
FOREWORD
"I am the Master of my Fate, the Captain of my Soul,"
With the thesis in mind, that "Every Soul Has Worth", worth that makes him the most important individual in the en¬tire Universe, it is therefore permissible and understandable for one to conclude that: "I am ME"; and that I should chron- iole the things that have made me, ME;
That my PERSONAL RECORD, which is a record of my activ¬ities here and now faithfully chronicaled as the days and years run by, becomes the "Book of My Life" from which I shall be adjudicated, one bright day, before the judgment bar of Him whose right it shall be to say who enters His Kingdom, Therefore, MY PERSONAL RECORD becomes my "PASSPORT To The KINGDOM".
That the Judge may have access to an active and living record, and that seeing the recorded pages may induce me to better effort, the organization of My Book of Remembrance has been undertaken.
Chapter I   ANCESTRY
Chapter II   THE ARRIVAL
Chapter III   EARLY CHURCH ACTIVITIES
Chapter IV   SCHOOLING - Elementary & Secondary
Chapter V   HOME ON THE RANGE
Chapter VI   LIVE - LOVE - LEARN
Chapter VII   SERVICE
Chapter VIII   VOCATION
Chapter IX   BUSINESS
Chapter X   FAMILY ON Y/HEELS
Chapter XI   CHILDREN OF THE FAMILY
Chapter XII   SERVICE IN THE CHURCH
Chapter XIII   AVOCATIONS
Chapter XIV   TWO MOTHERS
APPENDIX
FINIS AND SHOULD I DIE BEFORE I WAKE
* * * * *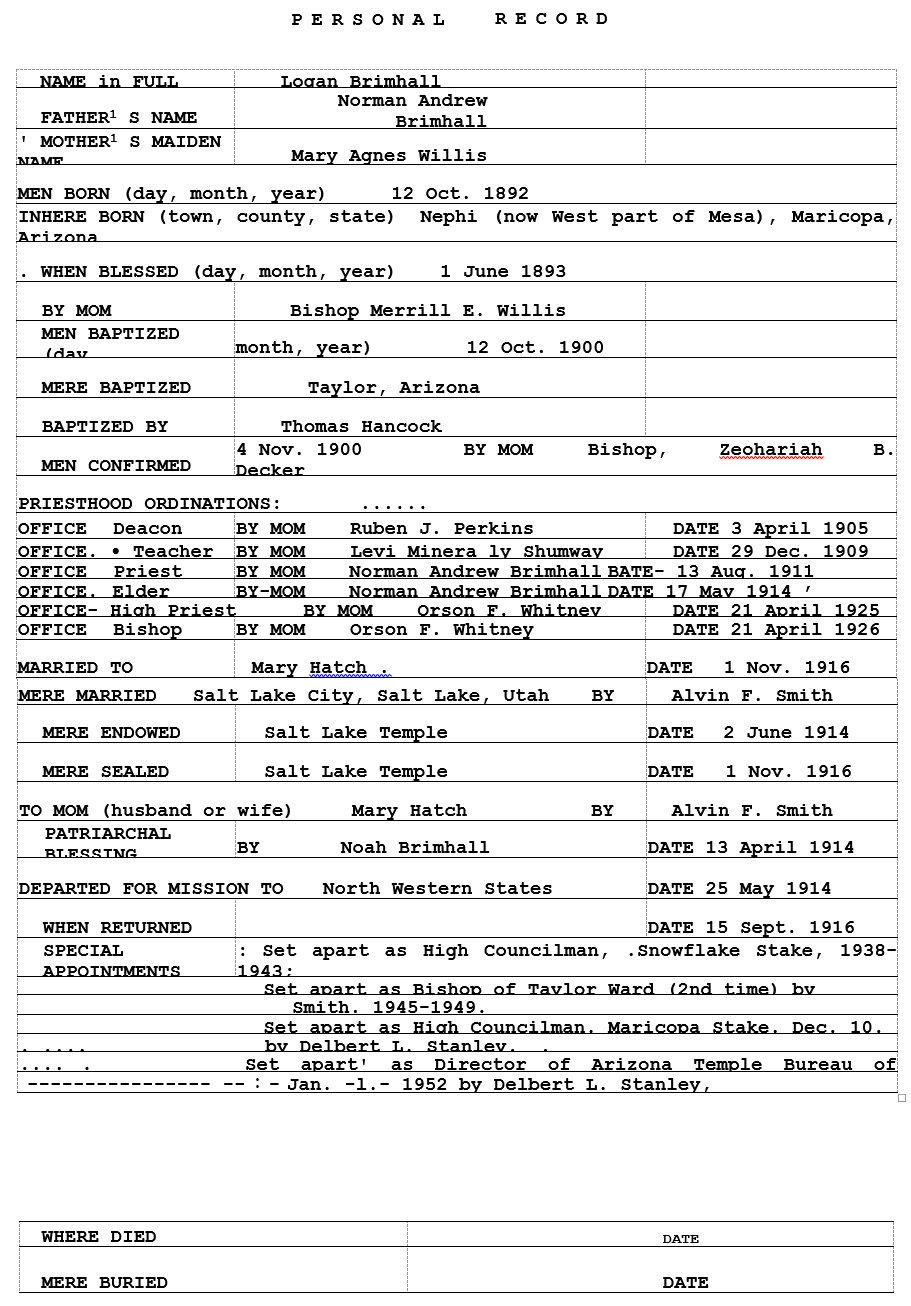 Chapter I
ANCESTRY
11 God sifted the nations of the Earth when He brought the early settlers to the shores of -America." S.G.J.
*** MORE TO COME! ***